The Verifish software platform enables users to achieve and maintain sustainability, quality and regulatory standards through PCs, tablets and mobile phones. It reduces paperwork, audit times and improves the quality of data needed to achieve and maintain standards.
CONTACT US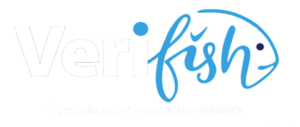 The Rubicon Centre,
CIT Campus,
Bishopstown, Cork,
T12Y275, Ireland
10, Dorrance Street,
Suite 700,
Providence, Rhode Island,
02903, USA
IE: +353 21 492 8934
US: +1 401 6484 852

IE Mobile: +353 87 2591376
Email: info@veri.fish
Cork fisherman Frank Fleming of Marine Applications has developed Supply Chain Software Technology to help the fishing industry meet quality and sustainability standards.
RESEARCH & DEVELOPMENT
---
European Space Agency (ESA) and Marine Integrated Applications (MarIA): Our company is in a project, with ESA, enabling fishing vessels and processors to use satellite technology to support sustainability and quality initiatives. ESA Project