The Verifish software platform enables users to achieve and maintain sustainability, quality and regulatory standards through PCs, tablets and mobile phones. It reduces paperwork, audit times and improves the quality of data needed to achieve and maintain standards.
Food safety and sustainability are top priorities in today's world. The AquaEYE system provides users with accurate, near real time data which helps them manage and grow their businesses by harnessing the power of new technology to demonstrate their commitment to food safety and sustainability. AquaEYE allows the physical location of certified aquaculture productions facilities and their water quality to be monitored remotely using sensors installed on participating certified aquaculture production units from which data is transmitted through satellite and GPRS technology to a cloud-based software platform Users are then able to access this data.
 For further information contact info@veri.fish
CONTACT US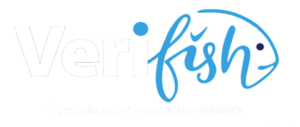 The Rubicon Centre,
CIT Campus,
Bishopstown, Cork,
T12Y275, Ireland
10, Dorrance Street,
Suite 700,
Providence, Rhode Island,
02903, USA
IE: +353 21 492 8934
US: +1 401 6484 852

IE Mobile: +353 87 2591376
Email: info@veri.fish
Cork fisherman Frank Fleming of Marine Applications has developed Supply Chain Software Technology to help the fishing industry meet quality and sustainability standards.
RESEARCH & DEVELOPMENT
---
European Space Agency (ESA) and Marine Integrated Applications (MarIA): Our company is in a project, with ESA, enabling fishing vessels and processors to use satellite technology to support sustainability and quality initiatives. ESA Project